Uncompromising quality and performance, now in a synthetic.
Using our unique brush making expertise to provide artists an innovative alternative: the new Professional Watercolour Synthetic Sable brush range. Available in a range of sizes across seven shapes, this range was curated by artists for artists and handmade at our brush factory in England, which has been producing fine art brushes by hand since the 1850s.
Innovative synthetic bristle blend
After rigorous artist testing, the best blend of synthetic bristles offers the quality and performance you'd typically see in a natural sable brush. The Professional Watercolour Synthetic Sable brush delivers excellent colour carrying capacity, the ability to make a variety of marks and resilient spring and shape retention.
Ergonomic, sculpted handle
The unique Winsor & Newton sculpted handle with a matt finish provides the ultimate comfort and control while painting. The central dip on this short handled brush allows the brush to sit comfortably in your hand while the second curve of the brush handle allows for different painting positions.
Excellent colour carrying capacity
This unique blend of synthetic bristles has been developed to replicate the colour carrying capacity of a natural sable brush. With colour flowing evenly and consistently, the brush allows for flowing brush strokes.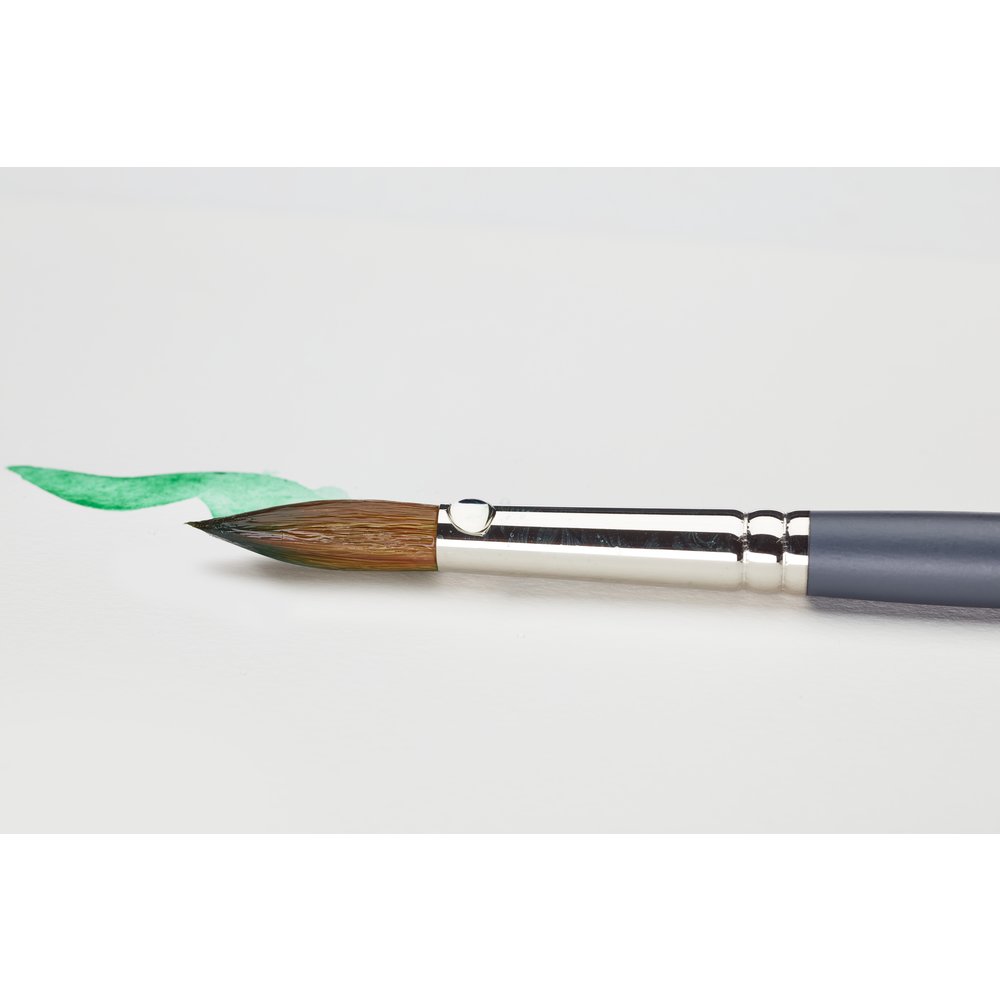 Resilient spring and shape retention
The brush heads snap back into shape during use with the right degree of spring to allow for superior control between brush and surface.
FSC ® Certified
Of the 31 available brushes in the Professional Watercolour Synthetic Sable range, 29 are 100% FSC ® certified. The Birchwood used for the handle is obtained from sustainable sources and ongoing consideration is given to the growth of responsible forest management.